This football match is played, this match is over
Bookmakers Predictions 1X2 Match Odds

Double Chance TIPS 1X or X2
Bet In Asia Winning Predictions
Attacking potential
Ratio in % between the average goals scored by the team and the competition average.
More than 50% = more prolific attack than the competition average
Defensing potential
Ratio in % between the average goals conceded by the team and the competition average.
More than 50% = Stronger defense than the competition average
Poisson distribution
Soccer prediction model via Poisson's Law Formula: P(x;μ) = (e - μ) (μx) / x!
How to interpret the result? The closer the teams % figure is to 100% = the higher the team's chances of victory.
H2h
Probability in % that a team wins the game. Calculation in % based on the comparison of the results of the teams matches in head-to-head.
If the result exceeds 50% for one of the teams = greater chance of victory for the team.
Goals
Bet on which team scores the most goals. Over 50% = team that has the potential to win this type of bet.
Probability of a Team Winning
% Probability that a team will win. More than 50% = Betting Tips on the victory of this team
Tipsters' Predictions — 0 forecasts

lineups
Team details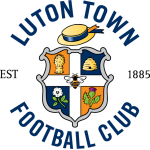 Luton
Line-up 3-1-4-2
27
M. Ingram
Goalkeeper
5
S. Bradley
Defender
29
A. Bell
Midfielder
16
R. Burke
Defender
2
J. Bree
Midfielder
23
H. Lansbury
Midfielder
18
J. Clark
Midfielder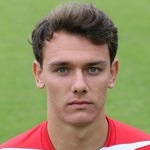 4
K. Naismith
Defender
22
A. Campbell
Midfielder
35
C. Jerome
Attacker
7
H. Cornick
Attacker
Substitutes
26
A. Muskwe
Attacker
12
R. Snodgrass
Midfielder
9
D. Hylton
Attacker
3
D. Potts
Defender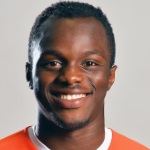 14
Carlos Gomes
Attacker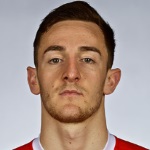 15
T. Lockyer
Defender
21
H. Isted
Goalkeeper
Team details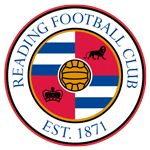 Reading
Line-up 4-2-3-1
1
Ø. Nyland
Goalkeeper
4
M. Morrison
Defender
21
Abdul Rahman Baba
Defender
5
T. Mcintyre
Midfielder
12
Terell Mondasia Thomas
Defender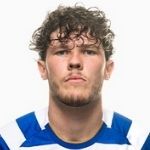 3
T. Holmes
Defender
28
J. Laurent
Midfielder
14
O. Ejaria
Midfielder
23
David Junior Hoilett
Midfielder
18
Lucas João
Attacker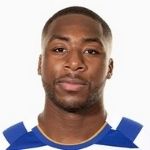 11
Y. Meïté
Midfielder
Substitutes
19
T. Dele-Bashiru
Midfielder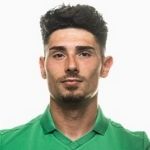 22
L. Southwood
Goalkeeper
16
D. Tetek
Midfielder
43
N. Abbey
Defender
35
K. Ehibhatiomhan
Free Football Predictions
Here are the free predictions of the match Luton vs Reading of this May 7, 2022 for the competition Championship England Football
What are the free tips for betting on Luton vs Reading?
Championship England Football What is today's prediction?
What are the football predictions for May 7, 2022?
Comparison Football forecasts of May 7, 2022
Bookmakers vs pronostics.be site
Prediction method: the pronostics.be site is based on the interpretation in figures and % of its mathematical formula of complex data to give its free predictions of results on the Luton vs Reading meeting. The technique allowing to make precise forecasts on the match of the day Championship England Football of May 7, 2022
You can easily compare on this web page the table of bookmakers predictions based on the odds of the match against that of the site.
The dataset is usable to help you bet online on the betting offer of your choice as: 1x2 Luton winning, draw, Reading winner, on the number of goals scored in this match or the exact score.
Actions
Goal of H. Cornick
assist
45"
replacement of H. Cornick
By A. Muskwe
67"
replacement of Y. Meïté
By
74"
replacement of A. Campbell
By R. Snodgrass
78"
replacement of David Junior Hoilett
By T. Dele-Bashiru
78"
replacement of T. Holmes
By K. Abrefa
84"
replacement of C. Jerome
By D. Hylton
90"